Top 10 Most Popular Russian Singers In 2020
Every year, many new performers appear on the Russian stage, who has time to fall in love with the audience and become very popular singers in the shortest possible time.
Related to: World
Friday, 31/01/2020, 35227 views
Every year, many new performers appear on the Russian stage, who has time to fall in love with the audience and become very popular singers in the shortest possible time.
Those Russian artists who do not lose their former glory and lead the charts in Russia. Many popular artists take not only strong vocal data but also win the hearts of listeners with charisma, charm, bright and original shows on stage. The article presents the top 10 popular singers in Russia, whom many people love and look forward to new hits and concert programs from them.
Egor Krid (Егор Крид)
Also written as Egor Kreed. The artist's real name is Yegor Bulatkin, who gained popularity after signing a contract in 2012 with Black Star Inc. Egor became particularly popular after performing the song "Самая самая", which topped many country charts and music charts. Egor Krid is considered one of the most enviable bachelors in Russia, and he tried to find his soul mate in the famous show "the Bachelor".
Sergey Lazarev (Сергей Лазарев)
For several years, the former lead singer of the band Smash!! is a popular Russian singer, who is very much loved by many. Lazarev is not only engaged in a musical career, but also often tries himself as a presenter, and twice represented Russia at the Eurovision song contest, taking 3rd place. Sergey Lazarev is known for his hits "Into the heart", "Even if you leave", "Heartbeat" and many others.
Dima Bilan (Дима Билан)
He is a well-known Russian singer who became famous in 2002 when he first made his debut on the stage of the New wave festival. Dima Bilan became particularly popular after winning the Eurovision song contest, where he represented Russia. Recently, Dima Bilan has been engaged not only in a creative career but also takes part in various TV shows as a jury. At the same time, Bilan continues to write songs, shoot videos and lead various Russian charts.
EMIN (Eмин)
The real name of the singer is Emin Aras oglu Agalarov, who is a native of Azerbaijan. Emin writes many songs for himself and music for them. EMIN was also awarded the title of People's Artist of the Republic of Azerbaijan. The singer began his musical career in 2006, releasing his first album called "Still". The singer is quite popular for more than one year, and often you can hear him in a duet with no less famous colleagues in the shop, such as Ani Lorak, Grigory Leps, Laima Vaikule and many others. In 2018, the artist won the award "Russian Music Box" in the category "Best singer".
Vasily Vakulenko (Василий Вакуленко)
Previously, Vasily Vakulenko was known under the pseudonyms Basta and Noggano, but recently he increasingly uses his real name. He is a popular Russian singer, musician, radio and TV presenter, and writes music in the style of rap, as well as in other genres. Vasily Vakulenko wrote famous soundtracks for such Russian films as "Freaks", " Vysotsky. Thank you for being alive" and many others.
Timati (Тимати)


Timati is a pseudonym of famous hip-hop and rap artist, and his real name is Timur ildarovich Yunusov. The first popularity came to the artist after participating in season 4 of "star Factory", which resulted in the formation of the group "Banda". Timati is not only a successful Russian singer but also a music producer, having his own production center Black Star Inc. Timur Yunusov has repeatedly received Muz-TV awards, RU.TV, Golden gramophone and many others.
Alexey Vorobyov (Алексей Воробьев)
Especially quickly, the Russian singer managed to win the hearts of girls, because he has charm and charisma. He is not only a popular Russian singer but is also known for many films and TV series. The singer also tries himself as a Director. He played for Russia at the Eurovision song contest in 2011, but Alexey failed to win. Until now, Vorobyov is not only a popular Russian singer but also an enviable bachelor of the country.
Dzigan (Джиган)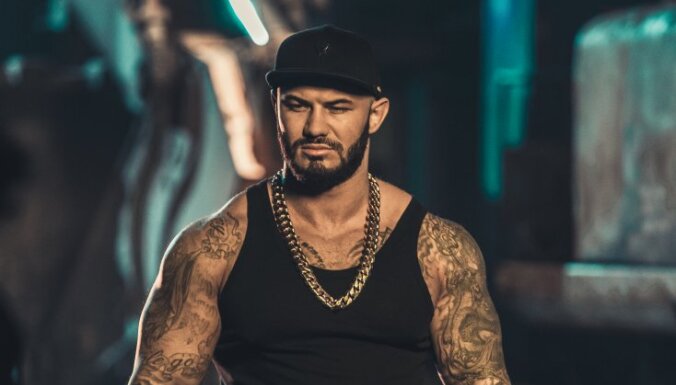 The real name of the popular Russian singer is Denis Ustimenko-Weinstein. For the first time, Dzigan became popular in 2011, receiving the Russian awards "Golden gramophone" and "Song of the year". After the end of the contract with Black Star Inc."Dzigan became an independent artist. Dziganbecame famous not only in music but also is an absolute champion in bodybuilding.
Arthur Pirozhkov (Артур Пирожков)
The artist first began to conquer the stage with humor, then gradually moved into the music show business. The real name of the Russian artist is Alexander Revva. The artist proves with his repeated hits that it is possible to get fame in musical activity without having special data, but using only humor and charisma. Arthur Pirozhkov became especially popular thanks to such hits as" I am a Star"," Chika"," Cry, baby"," Hooked "and"#Kakchelentano". The artist performed the last hit together with the Italian film actress Ornella Muti.
Sergey Shnurov (Сергей Шнуров)
Quite an outrageous and scandalous representative of the Russian stage, at the same time, he manages to enter the top of the best singers in Russia for many years. In addition to music, Sergey is also engaged in movies, conducts some programs and is a public figure. Sergey Shnurov is the leader of the Leningrad group, which has been popular for decades. Many people liked Sergey Shnurov because of his relaxed behavior on stage, and special contact with the audience.
Popnable /Popnable Media
Related Stories
Thursday, 11/06/2020, 114844 views
Wednesday, 01/01/2020, 9649 views
Saturday, 05/02/2022, 5311 views
Thursday, 22/06/2017, 5091 views
Monday, 05/04/2021, 5028 views
Friday, 23/04/2021, 3199 views
Wednesday, 19/07/2017, 2107 views
Wednesday, 31/03/2021, 1876 views
Wednesday, 21/04/2021, 1865 views
Friday, 05/11/2021, 1724 views